Introducing Subitems & Hierarchy for Zenkit
Revolutionizing the way you work, one subtask at a time

You asked for it, and we made it happen. We're so excited to finally announce the release of our game-changing subtask field and hierarchy view. We truly believe that these features will revolutionize the way you work in Zenkit, helping you intuitively structure your projects like never before.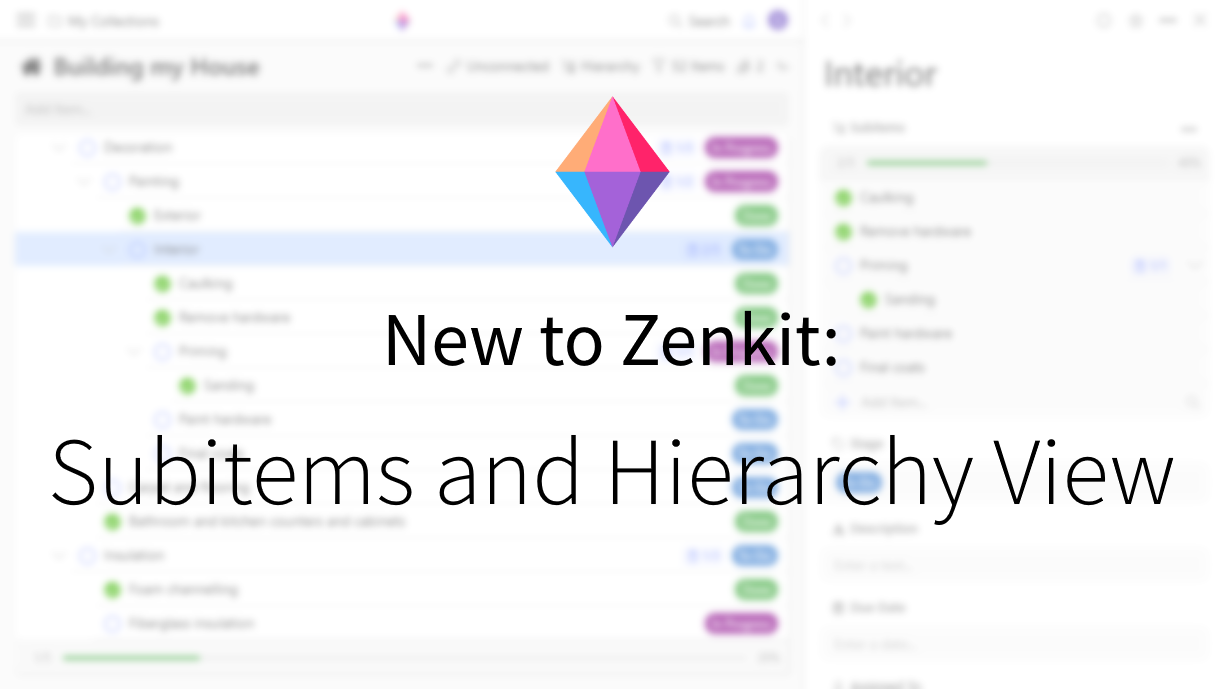 ---
All New: Subitems for Zenkit
Ever looked at your project and just felt completely overwhelmed? Whenever you have a large project to tackle, the best advice is always to break big tasks down into smaller subtasks that feel manageable and approachable on a realistic timeline.
However, depending on the size of your project, breaking things down to such small pieces can mean that your Kanban board, list, table, or whatever else you're working with becomes cluttered and confusing. Looking at a seemingly endless list of tasks can put you right back where you started—overwhelmed and intimidated by the sheer number of things to do.
In the past, we've recommended a couple of workarounds – using two separate collections to manage higher-level tasks and all their subtasks or using a reference field within a single collection to link related tasks. Filters and saved views were a way to manage the overcrowding by helping you to focus on particular subsets of tasks, but they weren't as precise as we'd have liked.
The introduction of our 'Subitems' field solves all of this by taking the breakdown of tasks to a whole new level.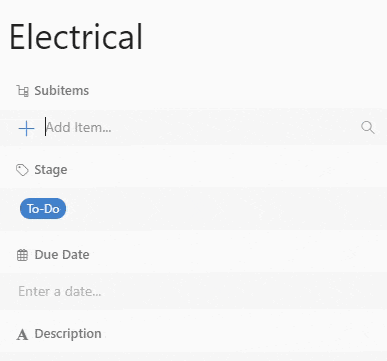 Subitems enable you to quickly and intuitively add subtasks, sub-sub-tasks, sub-sub-sub tasks (you get the picture!) to any item in your collection. By opening an item, you can see at a glance which tasks belong to it and if it has a parent task. You can move items in the subitems field around using drag and drop to quickly change the order in which they appear, and which items they're subitems of.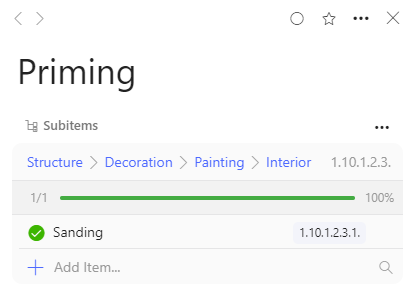 If you want, you can also enable a setting to show you exactly where in the hierarchy an item appears and you can click on the linked names in the path to open any item that appears before it in the path. If you have the task-list add-on enabled, marking a parent task as complete will also automatically mark all of its subtasks as complete, too.
However, simply creating a new field wasn't enough…
---
Intuitively Add Structure with the Hierarchy View
The all-new hierarchy view is like an expanded version of the subitem field. It shows you every single item you've added to the hierarchy and lets you quickly add unconnected tasks into the hierarchy as a first-tier item, or as a subitem of any other item, by simply dragging and dropping them onto the list.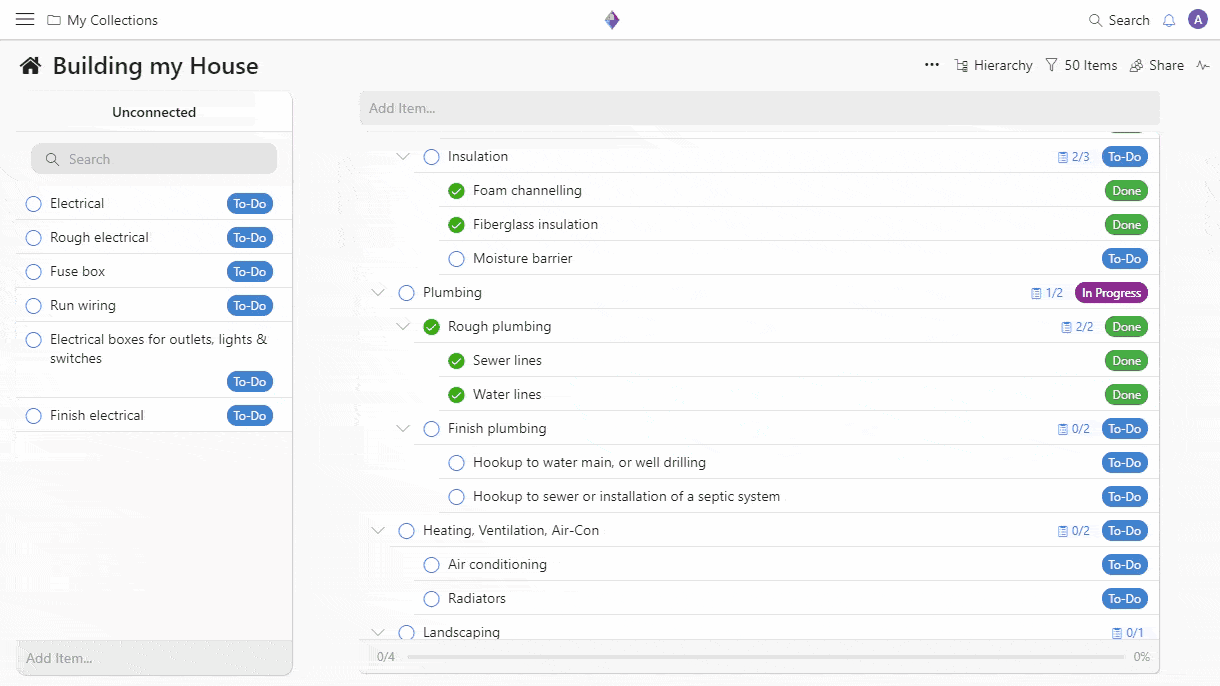 Indentations mark when items become subitems, and you can drag items left and right to change their level in the hierarchy. You can quickly collapse or open items to get a quick overview of top tasks or see everything in your project at once.
---
Make the Magic Happen with Filters
The magic of the subitems field and hierarchical structure really becomes apparent when you start working with filters and in other views. For me, the "aha!" moment happened in Kanban view, when I was looking for all the tasks related to one of my main tasks.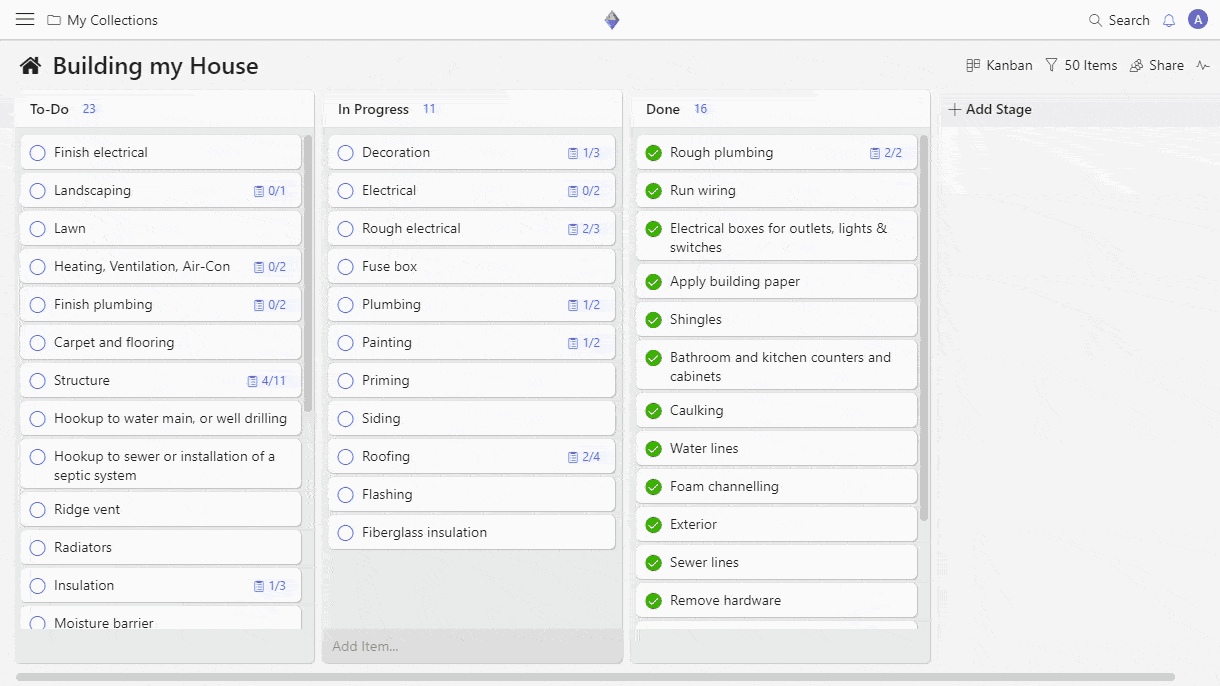 With the handy "Set filter for subitems" function, you can now immediately view all tasks related to a particular task in a couple of clicks. Not only does this help you intuitively know the progress of a particular part of your project, it also does away with the anxiety-inducing mass of tasks on your board in an instant.
But that's not all we built. Along with this subitem filter, we've also created a filter to help you find all tasks within a particular hierarchical range – view all top-level tasks only, or any tasks within any range with a simple slide of the toggle.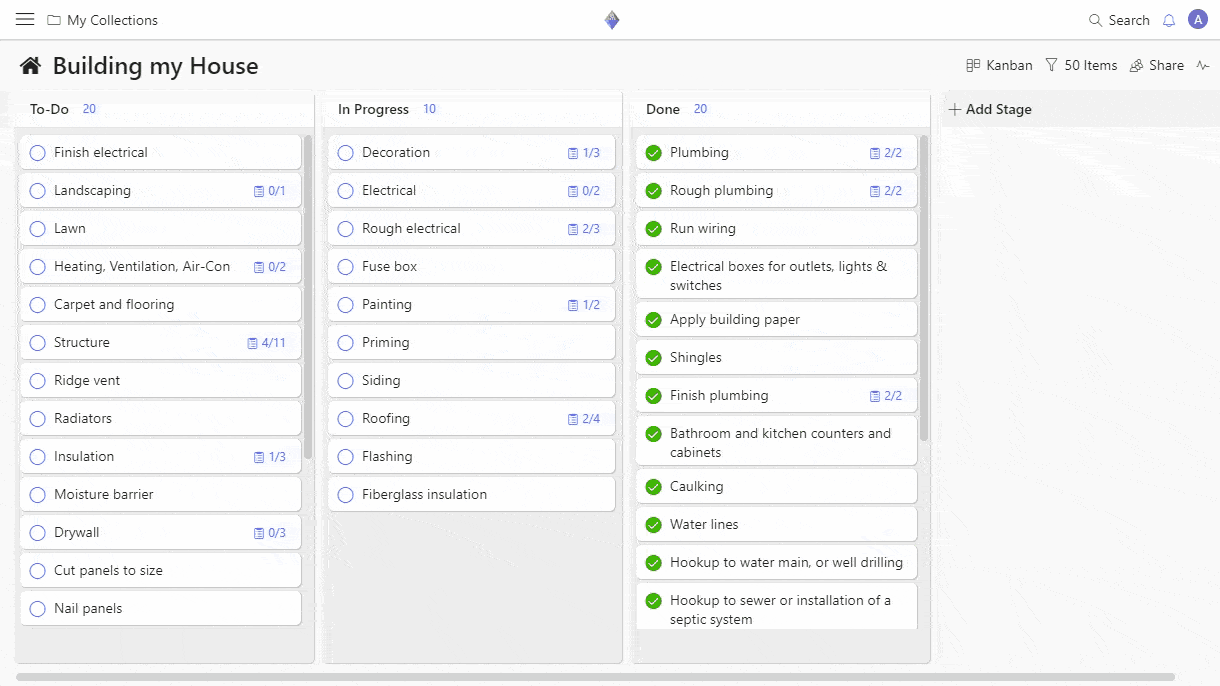 These filters reduce the volume of tasks on your board to a minimal but important set, making it easy for you to know exactly what's happening in your project, and what you've still got to do at a glance.
---
The Mind Map Connection
And that's not all! We've re-built the mind map so that it connects directly with hierarchies and subtasks, so when you make a change in the mind map, it reflects in the other views and vice versa! With this update, we have finally cemented the link between the mind map and the other views, giving you multiple intuitive ways to work on your project.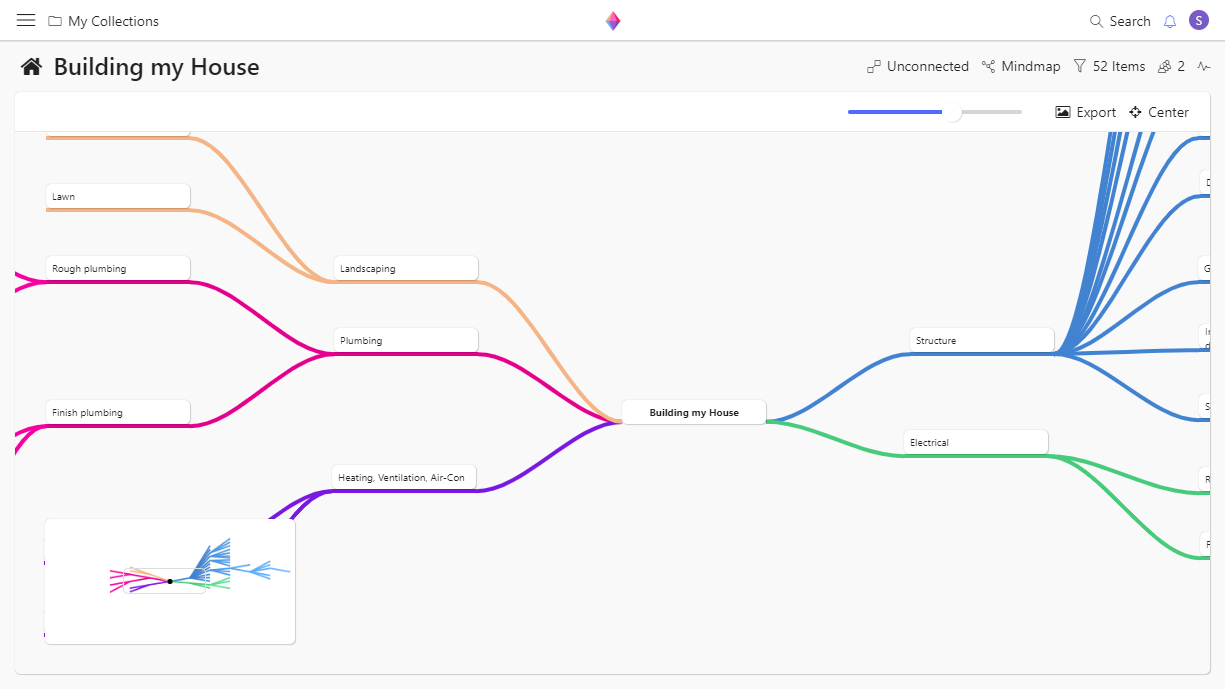 ---
Converting Existing Mind Maps into a Hierarchy Field
If you already have a mind map in your collection, you can convert it to V2.0 by clicking the button in the top right corner of your mind map window. Once you convert your mind map, the title of the collection becomes the centre of the map, and a subtask field will automatically be created so you can start adding tasks to the map from anywhere in your collection.
---
Checklists vs. Subtasks
Checklists will remain as a separate entity, in case you want to add lists to an item without creating entirely new items. However, you can also convert existing checklists to be subtasks on an item: All you need to do is to make sure that you have created the subitem field in the collection, then click the checklist name to convert it.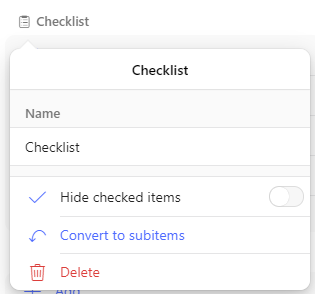 Tl;dr?
Check out the video:
---
We're extremely proud of our new subtasks field and hierarchy view, and can't wait to hear all about how you will be using it in your own projects! I'd like to extend a huge thanks to Jesse, who was the lead on this product, to Martin, our CEO, whose input was instrumental in taking this as far as it's come, and to the rest of the team who supported the development of these awesome new features.
Cheers,
Siobhan and the Zenkit Team
FREE 20 MIN. CONSULTATION WITH A PROJECT MANAGEMENT EXPERT
Wanna see how to simplify your workflow with Zenkit in less than a day?
Book a free demo
READY TO TAKE YOUR BUSINESS TO THE NEXT LEVEL?
Sign up for a free demo and receive an exclusive discount. Limited slots available, act now!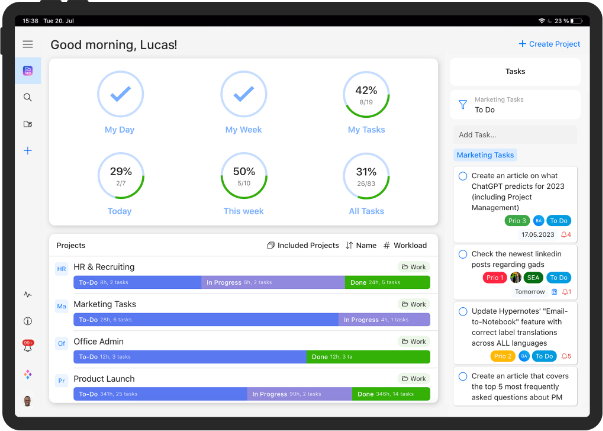 Book a free demo