Hypernotes as an Educational Tool
Write, store, and develop your knowledge for lifelong learning

Hypernotes is a note-taking app designed to enhance user knowledge management. Developed to suit any writing task, the features enable writers with a range of use cases and needs to make the most of the information they come across day-to-day.
Hypernotes is therefore useful for small, simple writing tasks such as to-do lists as well as large, complex knowledge management such as documentation or research tasks.
Not everyone uses note apps for the same purpose. Some people prefer to continue using paperbacks as diaries, stick to Microsoft Office for their book outlines, or use particular tools that run solely on the Zettelkasten method to organise their trove of information.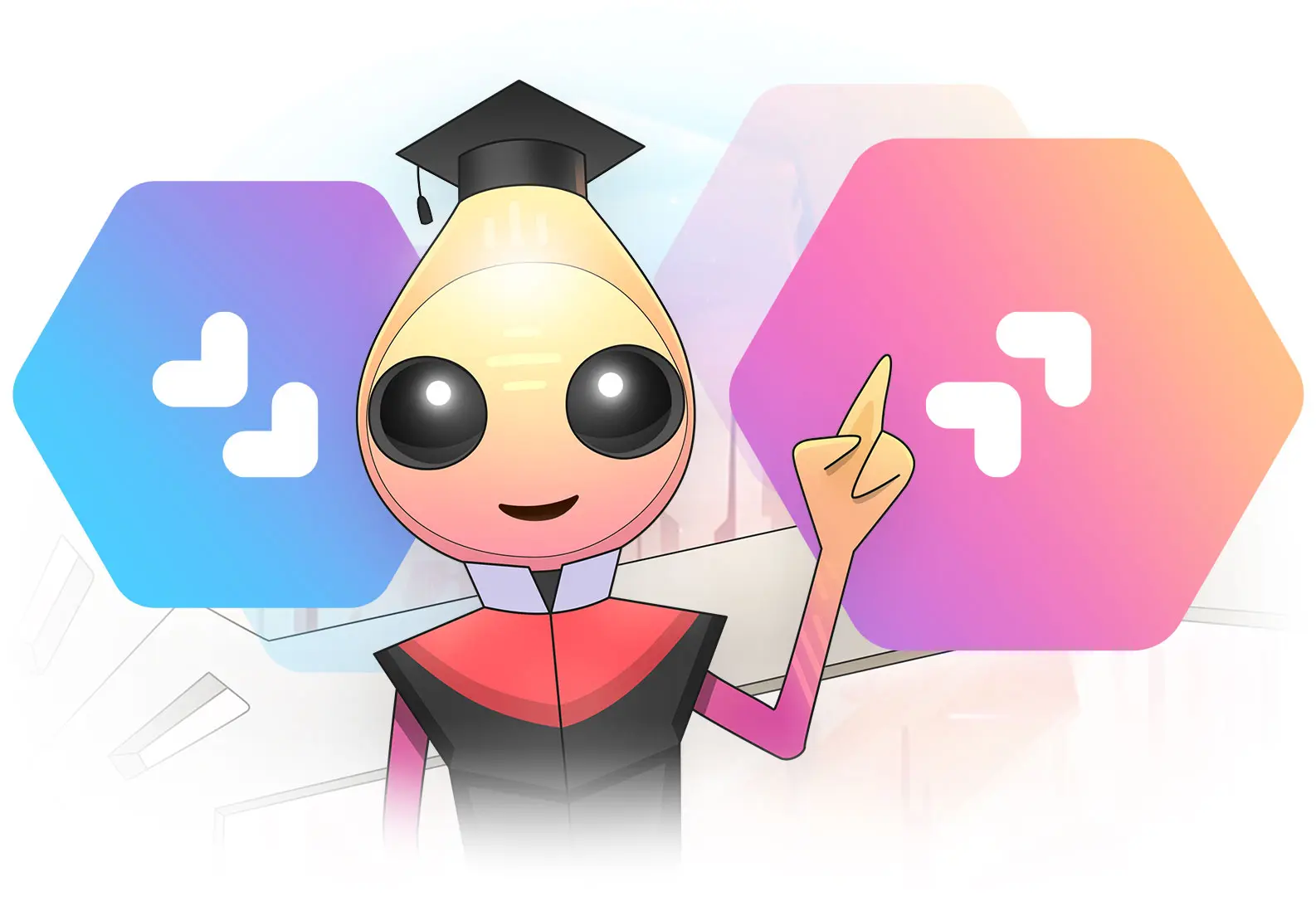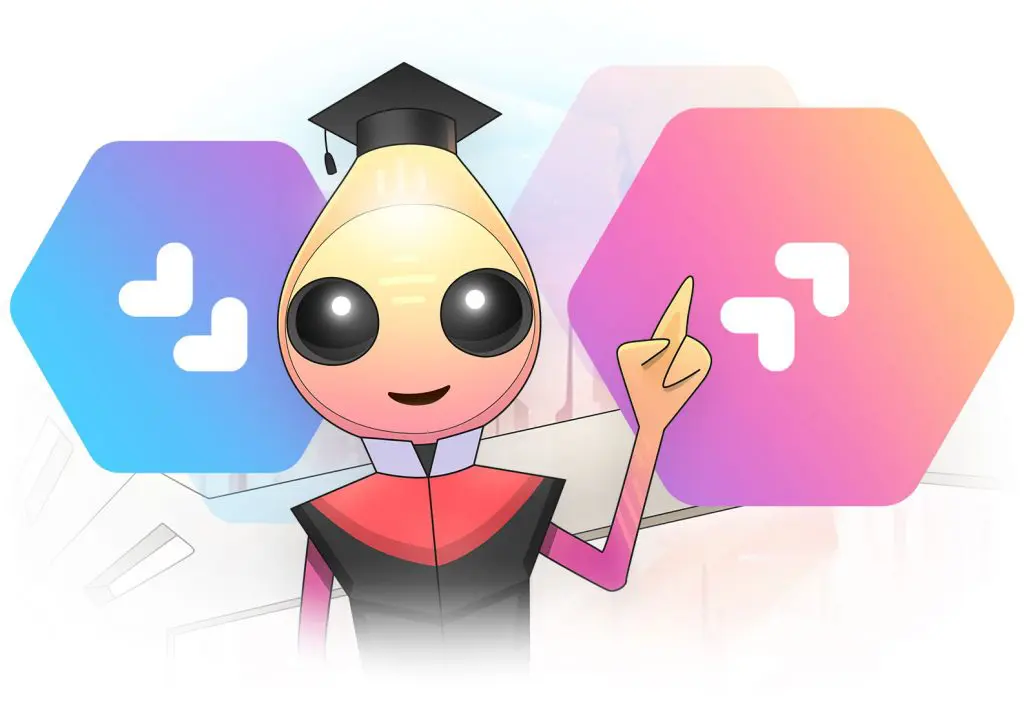 That being said, it's convenient for a note app to be versatile. Hypernotes can be used for personal research documentation when writing academic papers, for freelancers brainstorming their content creation material, or for managers creating company documentation and guides for internship onboarding.
What can you do in Hypernotes?
Take and write notes:

With offline support, users can take notes and annotate PDFs on-the-go or spend time reviewing versions and writing outlines when doing deep work. 

Store ideas and information:

Hypernotes supports rich text, HTML and markdown, which allows users to include diverse types of data files, and embed links and graphics in their notebooks.

Develop connections via bi-directional linking:

Instead of using the search function, Hypernotes uses bi-directional linking to automatically keep track of all references created between pages so users can jump directly to related information.

Create & manage a knowledge base:

Organization is key when dealing with clusters of information. Connecting pages as well as information and having them visually presented using semantic and knowledge graphs allows for more intuitive understanding of concepts and categories. 

Organize your notes your way:

By date, folders, categories, topics, keywords… Personalization features allow users to organize and configure how information should be displayed. Features such as dark mode, shortcuts, file sharing, and LaTeX support give users freedom to focus on writing and working. 
How can you use Hypernotes as an educational tool?
Not limited to taking notes during classes or writing down a daily to-do list, Hypernotes is flexible to your needs, whether you are an english or science major, or the curriculum's teacher for that matter. Since most users take notes particularly for research or studying, we've compiled a list of various ways you can use Hypernotes for writing, studying, or researching. 
With more out-of-the-box thinking, we're certain to find more purposes, but for now we'll show you how you can use Hypernotes to write down your chemistry formulas, store your research notes, and to develop your knowledge into a school curriculum about the Roman empire or scientific atoms.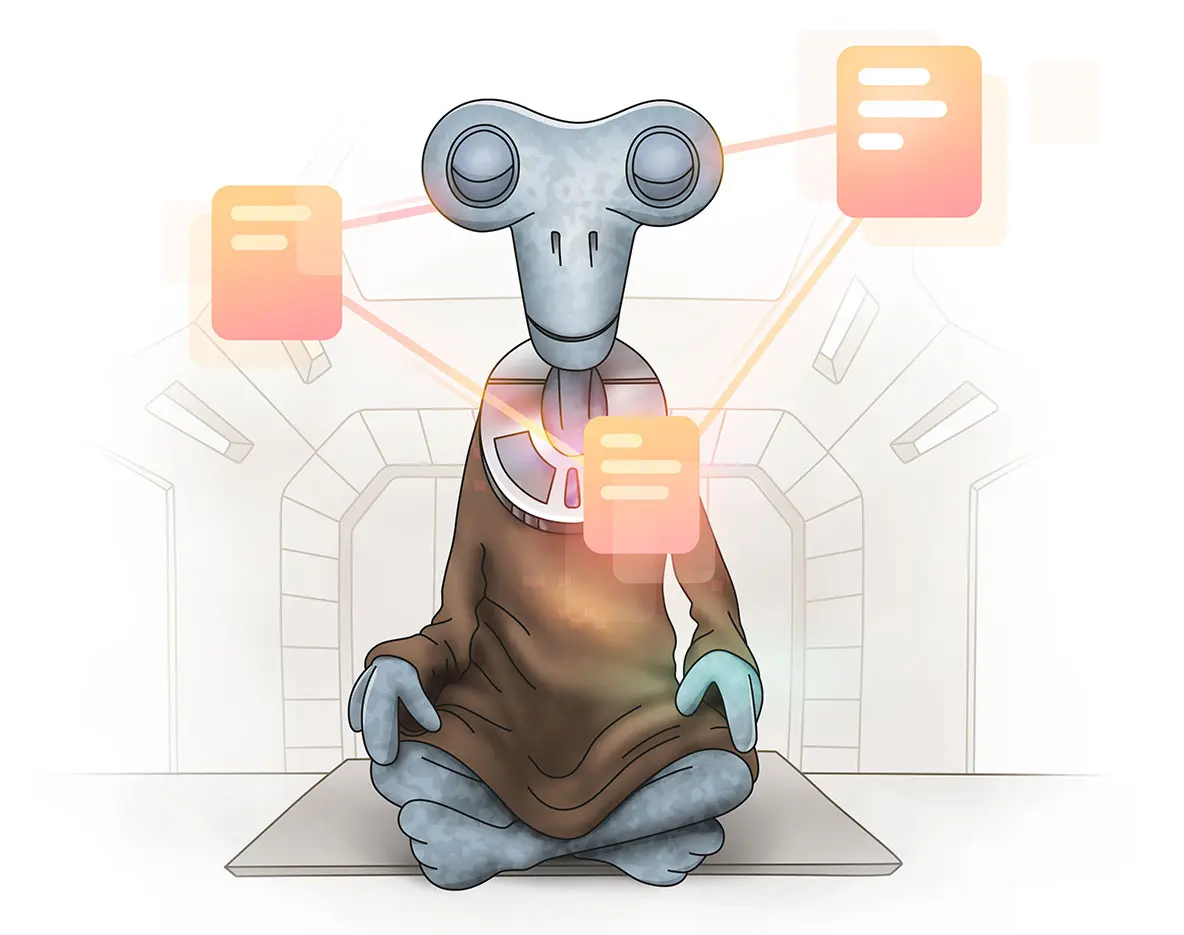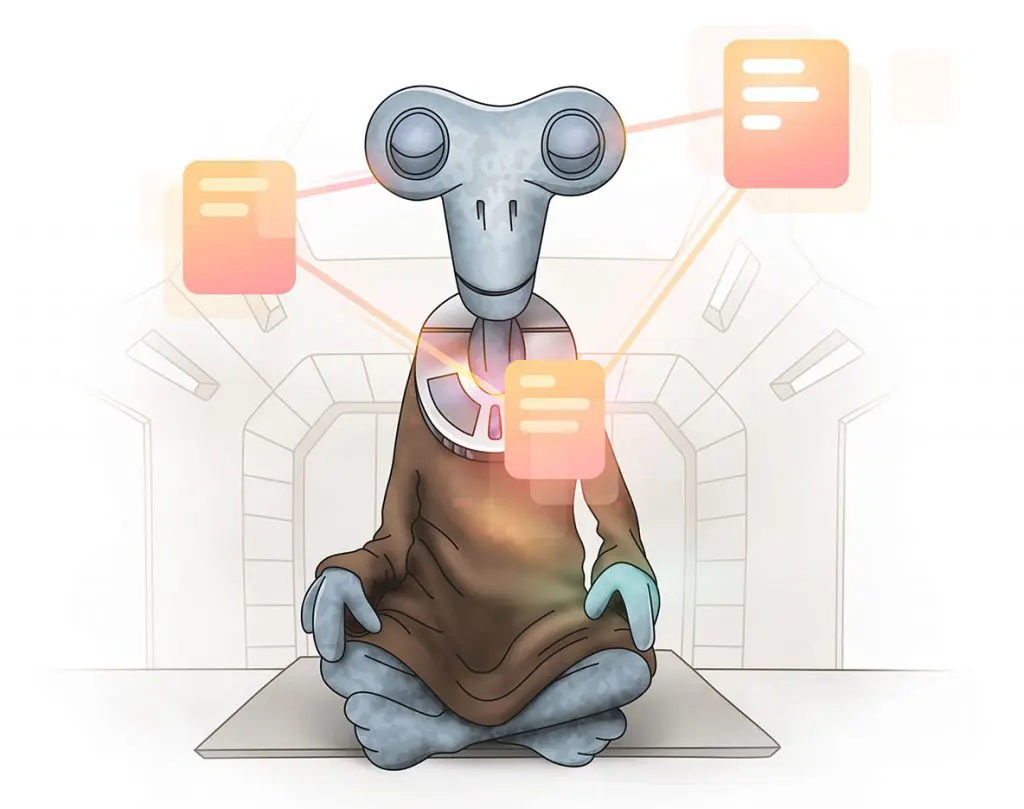 Special features that make Hypernotes stand out:
Outlining

Semantic graph

File support

Latex support

Handwritten notes

Annotations & Drawing

Quick Capture – drag & drop snapshot
Take Notes:
The primary purpose of a note app is to write and store notes. 
You can easily jot down your research summary of a topic you have been working on using shortcuts.
Keep tabs on the reading status of your book collection with a drag and drop function to move a book from the reading to completed stage.
For users who prefer scribbling over typing, the drawing feature turns handwritten notes into text.
Schreiben in Hypernotes pic.twitter.com/O7wr5RsK0R

— 🌱Jochen Leeder (@LeederJochen) May 29, 2021
When working with complex functions or studying physics formulas for the next exam, you can use the drawing feature in Hypernotes to turn a digital page into scrap paper. 
With LaTeX support, you can customize text-based notes and use symbols to write complex formulas. Rich text, HTML, and markdown give you the freedom to design notes your way.
Chemische Formeln können nun auch in #Hypernotes eingebunden werden so geht´s #chemie #Formeln #unterricht #twitterlehrerzimmer pic.twitter.com/ajbpZl96aN

— bydb 🌱 (@bydb12) May 18, 2021
Capture and edit:
Not all notes are text-based. Illustrations, website links, and YouTube Videos require file support, screen capture, and hyperlinks. All of which are features of Hypernotes including standard import and export functions, in addition to file sharing and diverse integration options.
When referencing a website link, YouTube video or podcast, simply copy and paste the URL onto the page. Whoever said embedding links should be complicated?
We can spend too much time surfing the web to find good illustrations and graphics. So when we do, it's best to keep them in a safe place for future use. Use the screen capture feature to capture any illustration or copy and paste a graphic from the source directly into your notebook.
Wanting to share your information with others? Export your notes and information as a PDF in a few clicks. For further collaboration options, Hypernotes enables real-time collaboration, activity tracking, and more.
Flash cards are useful when trying to learn and remember definitions for the vocabulary quiz or the dates for the history exam. You can create a version of flash cards in Hypernotes by "hiding" the answers in outline format. With one click to "hide" and another to unfold information, you're all set to drill in the last few pieces of knowledge to ace your exam.
Develop knowledge:
This is where next-level note apps enter the scene. If you are an avid note-taker and collect lots of information about certain categories, you'll soon find yourself with heaps of information and knowledge. The challenge of organizing all of your knowledge becomes the next hurdle.  
You can create notebooks and pages in Hypernotes. Keep your knowledge organized by arranging your pages per category or date within a notebook. This makes storing your research notes for academic papers and revisiting meeting protocols convenient.    
Beispiel zum Einsatz von #Hypernotes zur Recherche als Buch – Römisches Reich – Warum zerfallen große Reiche ? – Vorsicht – Ich bin kein Geschichtelehrer 😂 #aufgaben #graph einfach mal ein Beispiel #twitterlehrerzimmer pic.twitter.com/tkhYB5PMuE

— 🌱Jochen Leeder (@LeederJochen) May 9, 2021
Besides reordering and selecting favorite pages within a notebook, you can also select and choose pages in the table view you wish to archive. To focus on particular topics, you can likewise select pages and create a focus graph.
If you can compile notes and information about books, why not generate a notebook with information for a school curriculum? That is what Jochen Leeder, an avid Hypernotes user, thought and so he prepared a notebook with the information for the core curriculum for a physics class.
Kerncurriculum Hessen Chemie Sek I mal in #Hypernotes umgesetzt kann jetzt unter den Chemiekollegen geteilt werden. Darauf lässt sich ein Schulcurriculum aufbauen #twlz pic.twitter.com/F1Wei5vjzz

— 🌱Jochen Leeder (@LeederJochen) June 6, 2021
Just like Utkarsh Mehta, another Hypernotes power-user, you can create guides for your friends, family, and colleagues. Create and adjust your information within each customizable notebook so you can explain the different dimensions of social networking headers for your colleagues or illustrate your family tree for your grandparents.
Made this #guide #FullStackDeveloper for my #interns on #hypernotes, check it out.https://t.co/TT2ClEsV07#FullStack #MERN #educators #startup #innovation #indie pic.twitter.com/GXFpQkfSYO

— Utkarsh Mehta (@ukrocks007) March 23, 2021
---
We hope these examples help you take notes and grow your knowledge, whether that be while studying, researching, or working. Is there a particular Hypernotes feature that is your favorite? We can't choose just one either! Features we enjoy about Hypernotes for personal use include offline support, cross-device synchronization, LaTeX support, dark mode, and the various integration options.
All the best for your future endeavours!
Jessica and the Zenkit Team
FREE 20 MIN. CONSULTATION WITH A PROJECT MANAGEMENT EXPERT
Wanna see how to simplify your workflow with Zenkit in less than a day?
Book a free demo
READY TO TAKE YOUR BUSINESS TO THE NEXT LEVEL?
Sign up for a free demo and receive an exclusive discount. Limited slots available, act now!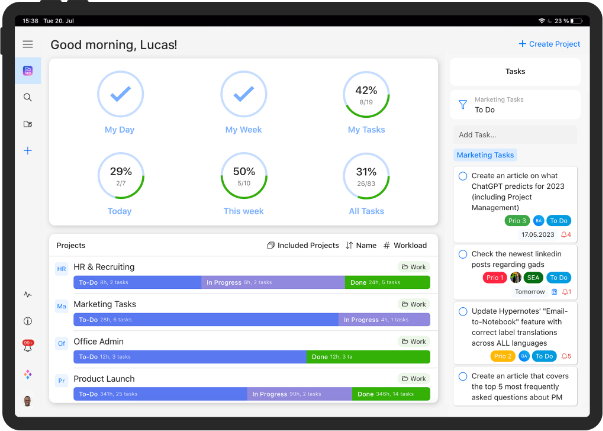 Book a free demo